Strategy
Our strategy is called Phoenix. It builds on Pandora's unique brand promise, and the significant potential to grow our core business and markets, and attract new consumers to the brand.
The strategy is based on four growth pillars aiming at delivering sustainable and profitable revenue growth.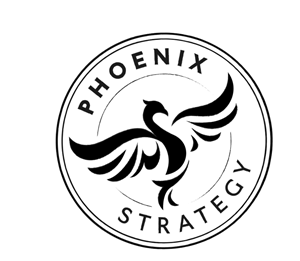 GROWTH PILLAR 1
BRAND
Fuel our brand desirability and reach.
Pandora is a global affordable luxury brand that enjoys a high level of consumer awareness, strong brand equity, and a loyal customer base. To ensure Pandora also wins the hearts of the new generations, the company will continue efforts to increase brand desirability by creating an iconic visual world with authentic and culturally relevant communication. Pandora will drive holistic communication that reaches across all the consumer touchpoints.

GROWTH PILLAR 2
DESIGN

Create customer-centric innovation.
Pandora sees significant potential to both grow its biggest platform, Moments, and launch new complementary platforms around our core proposition of collectability and self-expression. Designs will be crafted by fusing robust consumer insights and strong creative expression. To ensure new product platforms become successful and add incremental volume, Pandora will use these insights to design for different needs and target groups.




GROWTH PILLAR 3
PERSONALISATION

Personalise the customer experience.
Pandora is a global brand with a direct relationship to millions of consumers. This connection provides rich insights that can help the company offer a better and more personalised service throughout the whole customer journey. The aim is to provide a more relevant and customised omni-channel shopping experience across stores and online.


GROWTH PILLAR 4
CORE MARKETS

Grow our core markets with particular focus on US and China.
Pandora sees significant opportunities to grow in existing markets, rather than expanding into new geographies. In particular, Pandora will focus on untapped opportunities in US and China – markets where our brand penetration is still low. US and China represent more than 50% of the global jewellery market, and they will continue to increase in importance with a significant part of the absolute market growth driven by these two markets. As such, Pandora plans to invest over-proportionally in US and China.