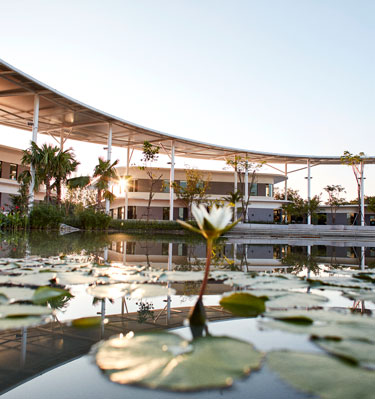 SUSTAINABILITY
We craft our jewellery with respect for people and the planet.
Sustainability
We believe high-quality jewellery, strong business performance and high ethical standards go hand in hand, and we craft our jewellery with respect for resources, environment and people.
Sustainability and responsible business practices have been part of Pandora's way of doing business since the very beginning. Pandora is committed to become a low-carbon, circular and inclusive business, and we are taking significant steps towards this aspiration.

Circular and sustainable jewellery
Pandora is adopting a circular approach to how we design, craft and source our products, packaging and other in-store materials as well as our stores themselves. This will help us become a business that leaves a smaller impact on the environment. Here, we are also taking big steps. We craft our jewellery primarily from silver and gold, which are beautiful materials that can be recycled for ever without losing their quality. By 2025, all gold and silver in our jewellery will originate from recycled sources. In 2019, we were at 71%, so this shift will have a significant impact on environmental footprint.
Read more about our recycled silver and gold target here.

Climate and Environment
As the world's largest jewellery maker, we are determined to reduce our climate footprint and help set an example for the wider industry. We aim to source 100% renewable energy at our crafting facilities by the end of 2020, become carbon neutral in our own operations by 2025, and set a science-based target for reducing greenhouse gas emissions across our value chain. In addition to reducing carbon emissions, we continuously work to reduce our wider environmental footprint. Here, our focus is on water usage and waste at our crafting facilities. In 2019, we recycled 88% of the waste at our crafting facility.
Read more about our climate targets here.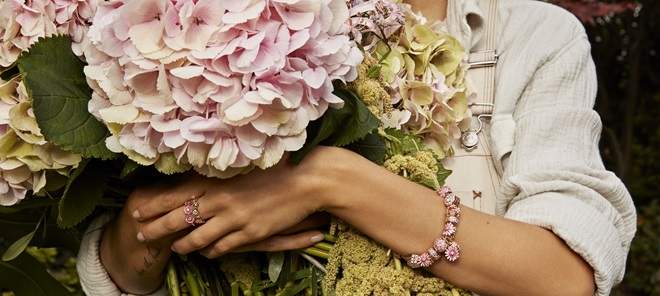 Workplace and Society
Pandora is committed to fostering a culture of diversity and inclusion within and beyond our own operations. We respect human rights throughout our value chain and strive to create a safe, healthy and fulfilling working environment for all our employees. Everything we do at Pandora is made possible by our 28,000 employees.
Read more about Pandora's approach to workplace and society here.

UNICEF
Pandora has joined forces with UNICEF to educate and empower children and young people with a special focus on girls. Through the sale of jewellery and other initiatives Pandora will raise funds to support UNICEF programmes on education, gender equality, rights awareness, personal empowerment and civic engagement.
Read more about our partnership with UNICEF here.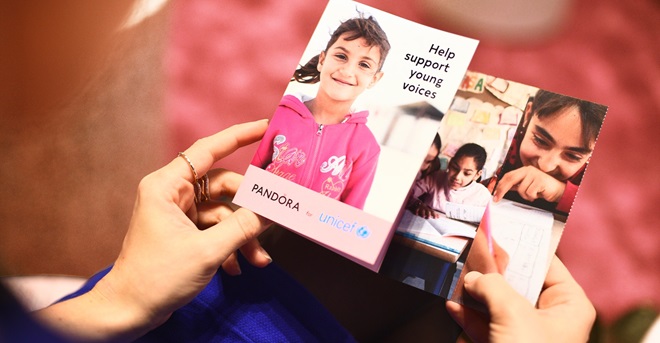 Contacts
Marissa Saretsky

Director Sustainability

Mads Twomey-Madsen

VP Corporate Communications & Sustainability