SUSTAINABILITY HIGHLIGHTS
Continuing to make fundamental progress in key business areas.
Sustainability highlights
With our strategic priorities we continue to make progress in fundamental areas of responsible business operations, such as water and waste management, responsible sourcing, health and safety, customer privacy, responsible marketing and business ethics.
Pandora sets sustainability targets to offer us the best opportunity to improve our sustainability performance and do the right thing, while also increasing our resilience and making us more attractive in the market place. All highlights below are based on our performance in 2022.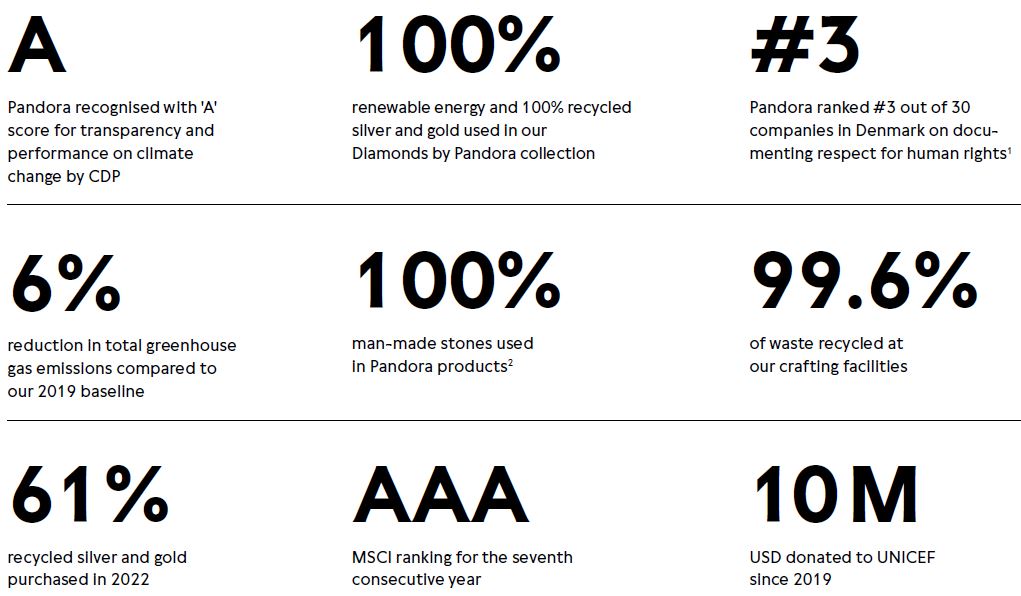 1 Danish Institute for Human Rights, 2022, Documenting respect for human rights.
2 Excluding pearls.
Eager to know where we are headed for the future?
Get familiar with our strategic priorities and how we hope to enable broader dialogue on what greater sustainability performance in the jewellery industry can and should look like.
Read more