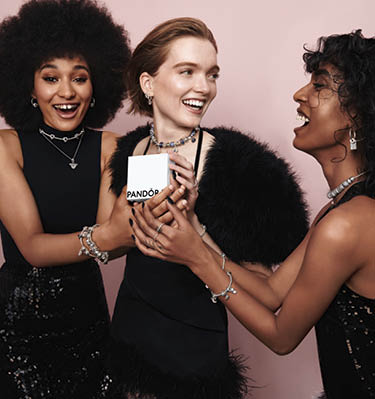 PRODUCTS
A universe of jewellery and opportunities for self-expression
Products
As the world's largest jewellery brand, we strive to inspire women around the world to express themselves and share their memories, loves and passions.
Pandora's universe of jewellery offers vast opportunities for personal expression. Our charms, bracelets, rings, earrings, necklaces and pendants give women a way to express the many facets of themselves.
Shop Pandora
Explore our latest styles on pandora.net.