Sourcing
Pandora predominantly uses gold, silver, palladium, copper and man-made stones such as nanocrystals and cubic zirconia in our jewellery. We also use natural gemstones, leather, polyester and glass, although in significantly smaller volumes. Our point-of-sales materials are mainly wood-based products but also include plastics and other materials.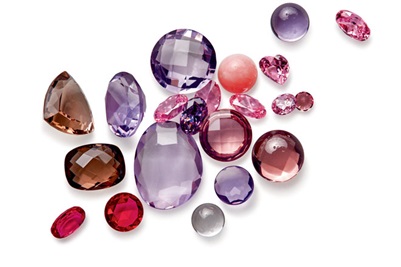 Pandora works with a relatively small number of suppliers. Most of our product suppliers are based in and around Thailand while our largest suppliers of point-of-sales materials are located in China and South East Asia.
We work to continuously improve the social and environmental footprint of our supply chain, primarily by choosing suppliers that comply with category-specific internationally recognised standards.
Pandora supports and aligns its approach with the OECD Due Diligence Guidance for Responsible Supply Chains of Minerals from Conflict-Affected and High-Risk Areas. All the gold and silver grains we buy are certified according to the London Bullion Market Association (LBMA) "Good Delivery List" or the Responsible Jewellery Council (RJC) Chain-of-Custody Standard.
Core materials suppliers
Today, all of our silver grain suppliers are RJC or LBMA certified. In 2020, we sourced all silver and gold grains from Umicore.

We only accept mined diamond suppliers who are members of the Responsible Jewellery Council and who can certify compliance with the System of Warranties, established by the World Diamond Council for diamond sourcing. In 2020, we sourced natural diamonds from KGK Diamonds Co., Ltd.

Going forward, mined diamonds will no longer be used in Pandora products.
Responsible Sourcing Programme
We mitigate sustainability risks in our supply chain through our Responsible Sourcing Programme (RSP). The programme is based on three foundational policies:
*Find the international versions here
Monitoring our suppliers
To ensure that our suppliers adhere to our Supplier Code of Conduct, they are subject to regular monitoring. Audits include desktop research and on-site reviews, including interviews with workers.
All product suppliers are screened according to identified risk criteria. Suppliers that are considered high-risk, are required to undertake a biannual third-party audit or confirm Pandora-accepted certifications that verify compliance with our standards.
This also applies to certain high-risk categories in our indirect supply base, including point-of-sales and fixtures and furniture suppliers, and suppliers that are required to comply with materials traceability requirements.
We prepare corrective action plans for all suppliers with identified non-conformances and ensure that all issues are resolved. While rare, zero-tolerance cases may result in contract termination.